MAIN MENU scroll down to read  Understanding Tailoring
---
---
how to use – MELATONIN ONSET EYEWEAR – simple plan scroll down to read  Understanding Tailoring
---
UNDERSTANDING TAILORING
Although we left off at 9 AM in our discussion and we will continue on to 10 AM in the Concluding Words item in the table of contents, let us briefly look again at 7 AM when Alan has lost 1 hour of melatonin production. This will start the discussion on tailoring a plan. James is not interested in this matter, but Alan is wondering if he is making a mistake to loose that hour or not, and how could he recover it if he wanted to. The illustration below represents Alan's habits in late September and early October in New York state, as he would begin wearing his melatonin onset eyewear starting at sunset, which would occur at approximately 7:30 PM.
(CLICK ON ANY GRAPHIC TO ENLARGE IT TO FILL THE SCREEN).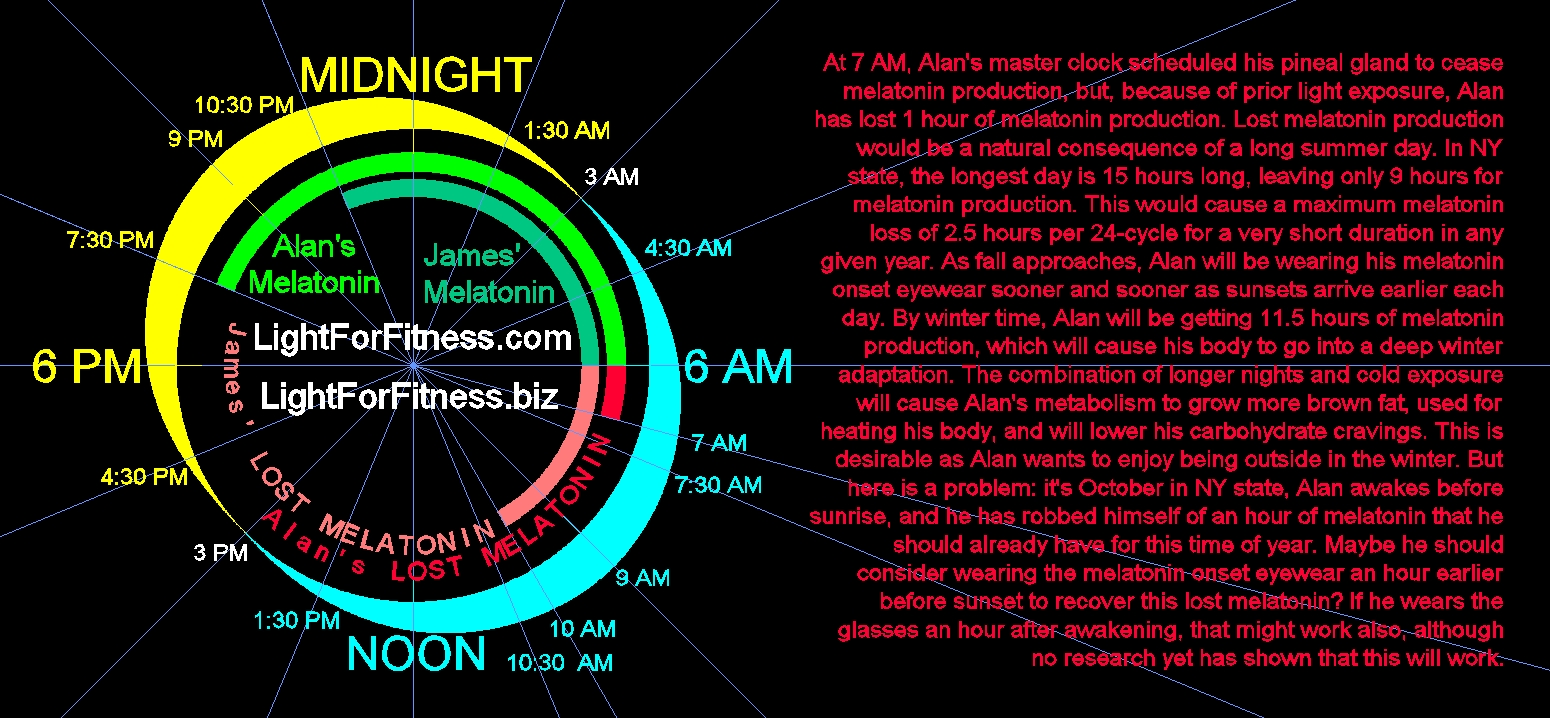 Click on the home-town plan item in the table of contents to see how Alan can calculate a way to recover this hour despite the changing of the length of days with the seasons. Also click on home-town plan below to find out why Alan might choose this plan instead of another plan.
---
how to use – MELATONIN ONSET EYEWEAR – simple plan scroll up to read  Understanding Tailoring
---
---
MAIN MENU scroll up to read  Understanding Tailoring