MAIN MENU scroll down to read ENTRAINMENT
---
---
EXPLANATIONS OF WORDS scroll down to read ENTRAINMENT
Entrainment: A scheduling process for the circadian rhythm. The body uses naturally occurring light and dark, which stimulates the retina of the eye to communicate phase timing to the brain where the melatonin is made. The goal is to entrain the brain to the actual time of day. Interestingly, once the brain is correctly entrained, it will keep near perfect timing despite subjecting the eyes to total darkness, only suffering a 15 minute loss of time per 24 hours.  The brain determines the timing of the release of melatonin into the bloodstream. The melatonin release then synchronizes the entire person's circadian rhythms of every cell of the body, entraining the entire body to the sun's position in the sky.  If a person's melatonin release is entrained (scheduled) to occur 3.5 hours before an 8 hour sleep time, that would be a good thing.  In such a case, that person would get the maximum 11.5 hours of melatonin in the bloodstream that the brain can sustain. A typical brain can only sustain an 11.5 hour release maximum. Melatonin in the bloodstream is a command to all the cells in the entire body to do repair for that time period.
Because the master clock in the brain is usually about 15 minutes slower than a full rotation of the sun, sighted persons rely on the sun's rising and falling again to re-sync that master clock in the brain and move it forward again the 15 minutes daily. A totally blind person will need to take a small dose of melatonin daily to entrain their brain for the right time.
The matter of brain entrainment in sighted persons is complicated by the fact that light exposure to the retina at very key times in a 24 hour cycle will advance or retard the timing of the entrainment for the next cycle, which accounts for how re-synchronization occurs. The matter of what time of the day the release of melatonin is entrained to begin is called melatonin onset.
(CLICK ON GRAPHIC TO ENLARGE IT)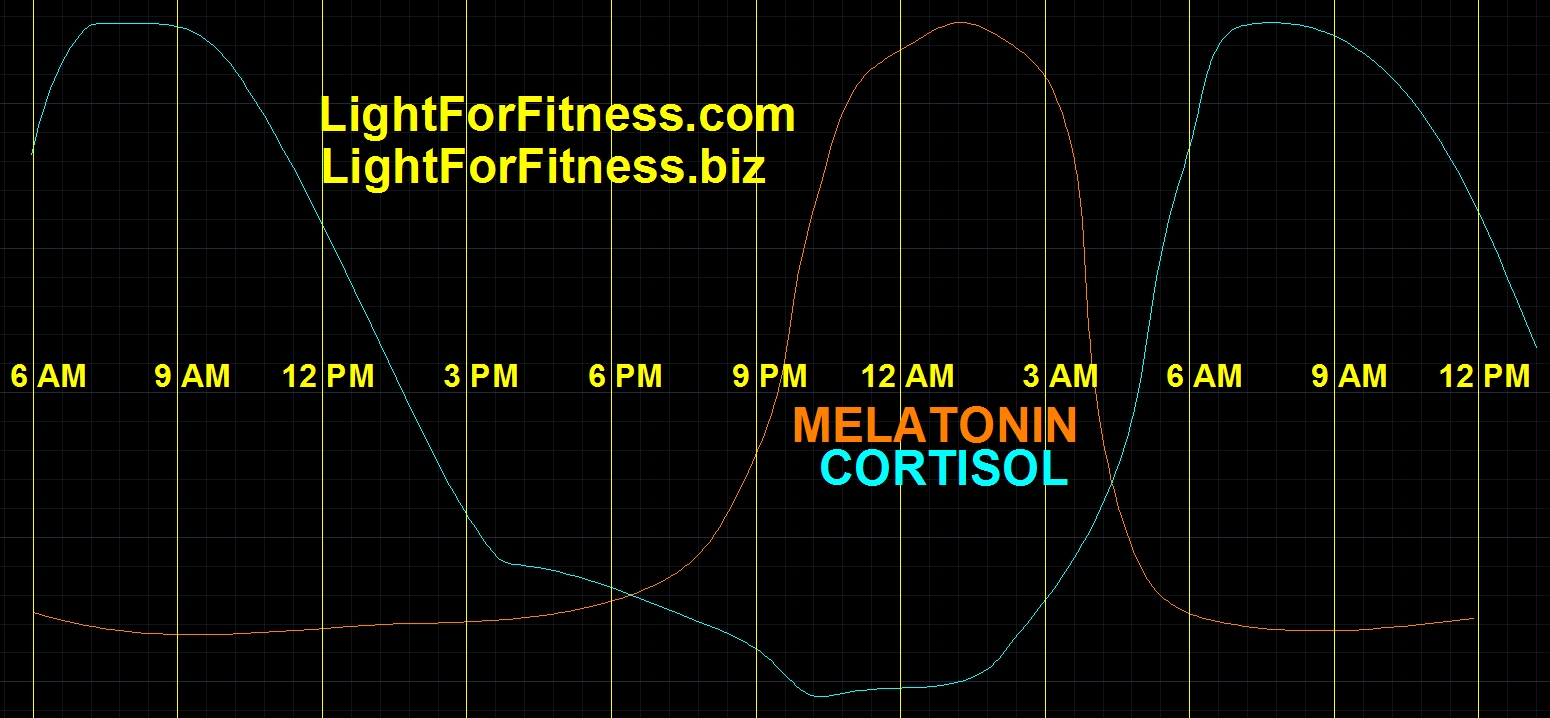 Click Melatonin Onset to follow a logical sequence of explanation.
EXPLANATIONS OF WORDS scroll up to read ENTRAINMENT
---
---
MAIN MENU scroll up to read ENTRAINMENT